ABR (2022) Koba Cuff Brass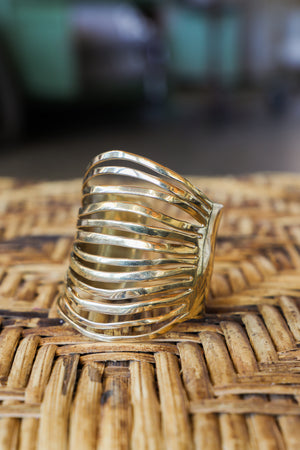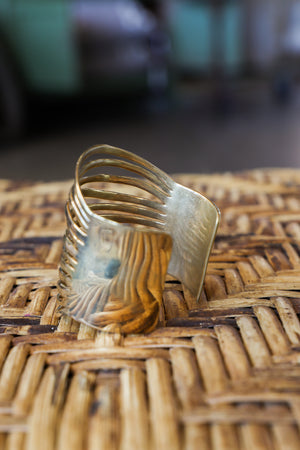 ABR (2022) Koba Cuff Brass
The gestural Koba cuff is made of undulating sinews that arch across the wrist in a rolling pattern reminiscent of wheat fields. The moment the first casting came out of the studio we knew this would be a special piece. It is so intuitive to pop on, it immediately elevates both mood and style. 
Low profile makes it easy to slide a blazer or a bomber right over it
Malleable to fit your wrist close to the skin, very comfortable
- Brass
- Measurements: appro
x.

 6.5" interior circ. 1" opening, 2.75" tall"
- Handcrafted in NYC
- 
FINAL SALE