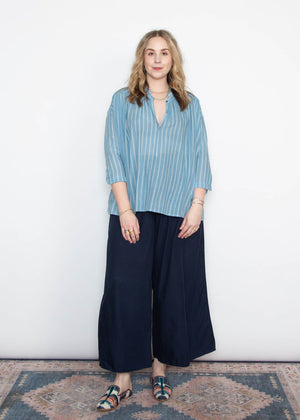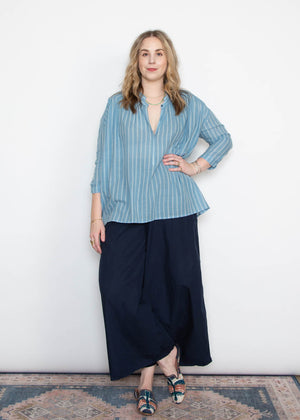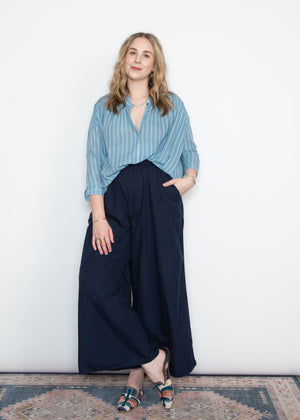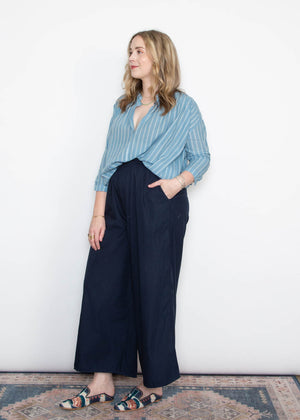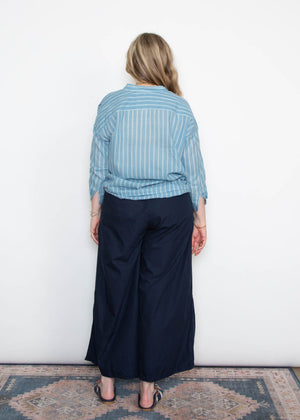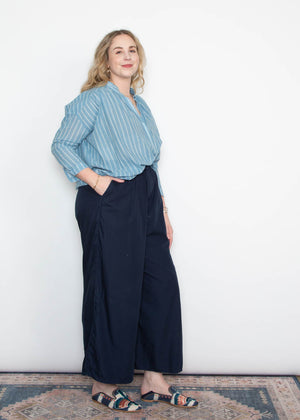 A favorite summer top in a white and chambray stripe, stand up button collar. This shirt really looks pulled together with pants, a blazer..It's lightweight and can work perfectly for work to beach mode.  Tuck it in or wear it out. 
- Handwoven khadi coton
- Width 28" flat, length 26"
- One size 
- Fit sizes 2-10