Arendal Bronze Bar Tool Set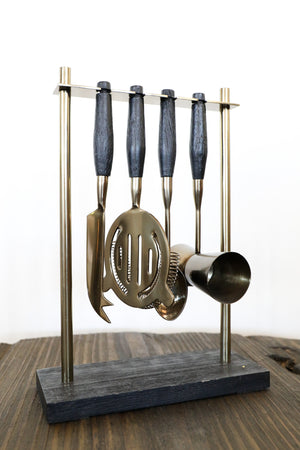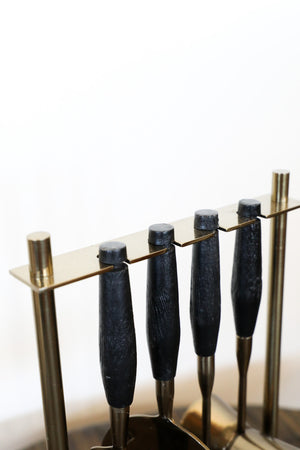 Arendal Bronze Bar Tool Set
This dreamy bar set boasts a darkened color palette with handles Handcrafted from protected mango wood groves in India. Each is crafted by a pair of hands before finding itself in yours. 

Measurements: 

9" X 9.25" X 3.25"

Imbued with a food-safe stain.
Sustainably sourced from protected groves in India.
Ethically crafted in small batches.