EM c262-2 - SS Diamond Raven Flower & Vine Charm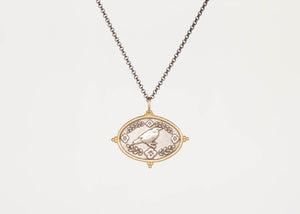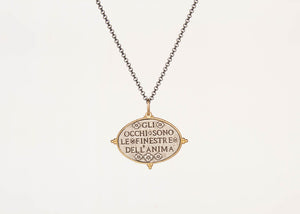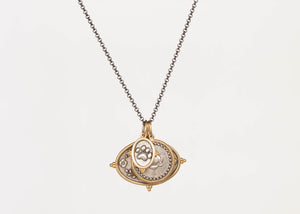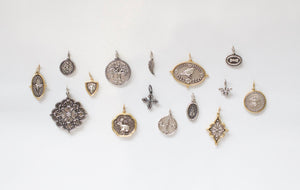 EM c262-2 - SS Diamond Raven Flower & Vine Charm
Diamond shape raven flower and vine charm handmade by Erica Molinari has a 2-tone frame finish of sterling silver and 18k gold. One side is a raven surrounding flowers and vines and the other side reads "the eyes are the window to the soul" by Thomas Phaer. 
- Sterling silver and 18k gold
- Handmade in New York

- Out of Stock items may be available for pre-order requests. Call for details and inquiries.